IN THE BEGINNING
Juliana Hall was born in Huntington, West Virginia in 1958 and grew up just across the Ohio River in the small town of Chesapeake, Ohio. Classical music was not a big part of the local culture, but her mother played piano in the local church and began teaching Juliana to play at six years of age.
Hall's grandmother was an English teacher who always had a poem handy, and her grandfather enjoyed singing folk songs, so she grew up in a family atmosphere in which there was music making and an appreciation for literature – a combination of words and music that would eventually come together again in graduate school, when Juliana first began studying composition in earnest.
DRAMA AND COMPOSITION
As she grew up in the local church, Juliana had the idea to write a piece of music for her choir friends – a work for flute, piano, children's choir, and narrator telling the creation story from the Book of Genesis in the Bible. It would be more than another decade before it would become a real pursuit, but even at thirteen years of age she felt a great satisfaction from the experience of telling a story through music, and seeing that musical work come to life.
Juliana also used to put together performances of plays and musicals on her own, with neighborhood friends. Even as a young child she was interested in every facet of drama: stories, characters, costumes, atmosphere, and the excitement of live performance. Along with piano lessons, she continued to perform in dramas throughout high school, and to this day still feels a deep affinity for words and an inner excitement with dramatic performance, whether it be theater or music or dance.
She found in high school that she was not particularly academically inclined. However, while discovering Shakespeare in an English class, she suddenly felt some sort of real connection…she wasn't sure what that connection meant, only that she felt the connection to the words and the drama of Shakespeare's plays would somehow become more important in her future.
CINCINNATI AND LOUISVILLE
Juliana entered college at the Cincinnati College-Conservatory of Music, where she studied with pianist Jean Kirstein as the recipient of a full-tuition Van Cliburn Scholarship. CCM turned out to be a great place at this time of life: fantastic classes…and having another brush with composition.
CCM offered a "composition for performers" class that Hall enrolled in, and after the final concert of works produced in that class, CCM composition faculty member Darrell Handel mentioned to her that he thought she should consider composition as an option for the future. She continued her studies in piano, but a seed had been planted.
Juliana's piano teacher died after her third year of study, so she made a transfer to the University of Louisville after having met the pianist Lee Luvisi. She completed her piano performance degree in Louisville, where she enjoyed studying with Luvisi, but the east coast was calling so she went to New York City to see a bit more of the world.
NEW YORK AND NEW HAVEN
America's east coast was a new and exciting experience for Juliana. She studied piano with Seymour Lipkin, who was an excellent teacher for her, and also sang in the choir of the Madison Avenue Presbyterian Church under the directorship of John Weaver (then on the organ faculties of both the Juilliard School and the Curtis Institute).
Hall also found a whole new world of outstanding music making by working at Carnegie Hall as an usher…hearing the greatest musicians of the early 1980s, including pianists who made lasting impressions on her, such as Martha Argerich, Alfred Brendel, Maurizio Pollini, Rudolf Serkin, Mieczysław Horszowski, Radu Lupu, Ruth Laredo, and Murray Perahia.
After several years, it was time to move on so Hall auditioned for, and was accepted at, the Yale School of Music where she enrolled to study with pianist Boris Berman. She enjoyed studying with him, but her life was about to change dramatically.
PIANIST TO COMPOSER
By this time, Juliana had realized that although she could play music beautifully, it did not come to her as naturally as it came to others. There were students her age with a virtuosity she felt she could not match, and she had a nagging feeling that there was "something else" out there in the world…that a place like Yale could possibly lead her to…perhaps through the famous Drama School…or maybe something else.
When she got to Yale she found she needed an elective to fill out her schedule…so she thought, "why not try composition lessons…just to see?" So she began private lessons with a visiting composer who had a space in his teaching schedule for her, an amazing pianist (who also composed) named Frederic Rzewski. She and Fred got along well, and he encouraged her – as someone who had not had the benefit of an undergraduate education in composing music – to improvise, and to trust her fingers to take her to her own unique voice.
Similar positive experiences followed with another visiting composer, Leon Kirchner, and with a young Yale faculty member named Martin Bresnick. It was Martin who encouraged Juliana to switch permanently to composition, expressing that he thought she was "really a composer" and following through by making the administrative changes necessary through the School of Music for her to become a composition major.
WORDS AND SINGERS
Juliana immediately began composing songs, the outcome of two distinct events that happened close to this time. A friend had given her a book of poetry, something by Sylvia Plath, and she had found another immediate connection with the written word. In addition, she had befriended a soprano also studying at the School named Karen Burlingame. Karen loved to sing art songs, so she and Juliana teamed up to learn and perform Juliana's earliest songs…and those two years of study with supportive teachers and Karen to teach her the in's and out's of singing brought together Juliana's love of music and words, and provided her a foundation in composing while offering numerous opportunities to perform her own works.
STUDIES IN MINNEAPOLIS
Now a composer regularly performing her own art songs, Juliana received her master's degree in composition from the Yale School of Music in 1987. She wanted to continue her studies, so with Martin's guidance she applied to renowned vocal composer Dominick Argento to study with him at the University of Minnesota, where he was on the faculty. He accepted her, and she arrived mid-year (early 1987) back in the midwest to study with Dominick. Juliana and Dominick worked well together, and he provided a huge wealth of knowledge about musical texts in the English language as well as insights into writing music for the human voice.
THE START OF A CAREER
Just a couple months into her studies with Argento, Juliana was given her first commission – from the Schubert Club of St. Paul – for a song cycle to be sung by a young up-and-coming singer about Juliana's age who had taken the music world seemingly by storm. Her name was Dawn Upshaw, and the piece Juliana wrote for her is still one of her most popular works…NIGHT DANCES…a cycle of soprano songs on poems by Elizabeth Bishop, Emily Brontë, Emily Dickinson, and Edna St. Vincent Millay.
Two years later, in 1989, Juliana received a second Schubert Club commission – this one for a baritone song cycle for a wonderful young Metropolitan Opera singer named David Malis that resulted in her cycle WINTER WINDOWS. She was also awarded a Guggenheim Fellowship in Music Composition.
BACK TO THE EAST COAST
After about a year and a half studying with Argento, Juliana got married and moved back to the east coast – first back to New Haven, then later settling in northern Connecticut in a pretty little New England town named Simsbury. Here she has raised her family, all the while continuing to compose.
However, there was a long period with little professional connection until about 2013, when Juliana and her husband began to self-publish her many musical scores of songs. He made her this website and got compositions listed in online databases, while she has utilized social media to make those direct connections to musicians that are essential to any profession. The online world has enabled a multitude of personal and professional connections and technical capabilities that go far beyond the local geography, and have brought both friendships and performances of her work.
MUSIC FAR AND WIDE
Juliana has discovered that, unbeknownst to her, there were many performances during the decades that were so quiet…in fact, there were songs sung in dozens of countries during those years, as well as American performances on the concert stage and at festivals and music schools.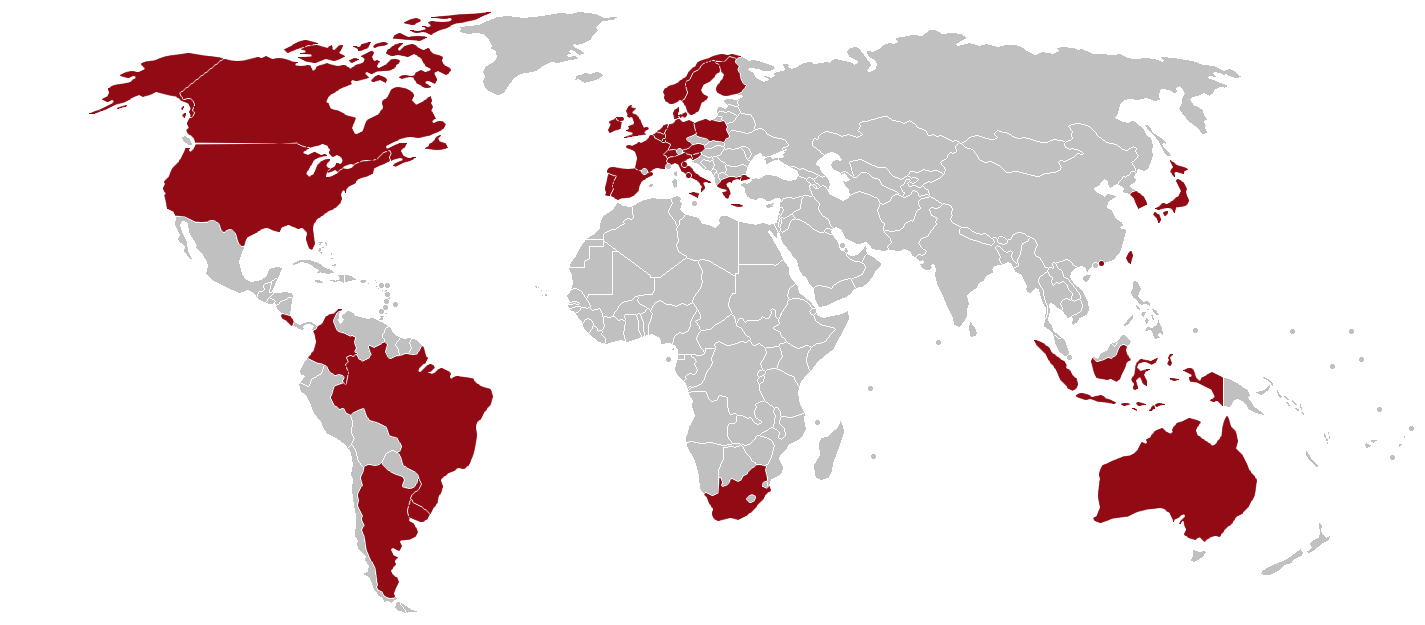 BUILDING A CATALOGUE AND A CAREER
Over the past thirty-five years, Juliana has become recognized for "glistening, poignant music" (Gramophone), "complex in conception and construction" (Planet Hugill, London) with "graceful, nuanced vocal lines" (Opera News).
Her more than 60 song cycles, monodramas, and vocal chamber works have been described as "brilliant" (Washington Post), "beguiling" (The Times, London), and "the most genuinely moving music of the afternoon" (Boston Globe) — "masterful writing in every respect" (NATS Journal of Singing).
LEARN MORE
There is a lot of information on this website, and you're invited to check out Juliana's music and career in more detail by visiting the following pages:
News
current projects – guest appearances – media releases – recent publications – unique productions – web sightings
Art Songs
soprano – mezzo-soprano – contralto – countertenor – tenor – baritone – multiple voices
Find Songs
author of text – musical form – publisher and format – title of composition – year of composition
Hear Songs
CD recordings – streaming services – SoundCloud – YouTube
Juliana
biography – musician quotes – press quotes – interviews – print – presentations
Info
general: performers – groups – venues – radio broadcasts
performances: 1986-2000 – 2001-2010 – 2011-2020 – 2021-present